Diamonds will remain most favorite jewelry decoration for a long time. However, buying a reliable, consistent and properly graded diamond is not easy. With more retailers appearing online, many consumers look for a perfect engagement ring online. If you buy diamonds online, you'll have many more options at disposal, here's which they are.
Springing to buy a diamond online is better for so many reasons. Consumers enjoy the wide selection and can choose from different online stores without visiting them physically. In addition to wider product selections, online discounts, as well as overall-lower prices, attract a lot of new clients.
We have skimmed in-detail across different websites to find the best places to buy diamonds online. We focused on good certification methodologies, ease of use on shopping apps, reliable customer services and more. There are a lot of criteria considered such as designs, sales policies, conflicts, diamond certifications and more.
10 Best Places to Buy Diamonds Online
1. James Allen
James Allen is one of the best online retailers for diamond purchasing, as well as other stones and crystals. Online diamond shoppers visit this store on a daily basis to get information about new offers and discounts. The company was founded in 2006 and is among the giants of diamond online shopping.
The company revolutionized its diamond offer, attracting thousands of customers. It uses Diamond Display Technology to showcase its diamonds, as well as all the necessary information about them. The diamonds are original, with its technology zooming in and detailing every bit of the chosen diamond.
That said, viewing and examining diamonds is so much easier than being shown by the jeweler. You don't have to learn how to use 10X loupe to make sure the diamond you want to buy suits you.
---
Guess you like:
10K, 14K, 18K, and 24K Gold: Which to Choose?
White Sapphire Engagement Ring: A Better Way to Go?
---
There are various features across the website.
You can view the diamonds with 360-degree detailed rotation. That's exactly what makes it among the best places to buy diamonds online.
As the leading marketer in online diamond shopping James Allen offers consistent 24-hour customer support. JA service agents will assist you with any matter you will need, even on-site.
The first-class support is knowledgeable about the diamonds you need, and you can ask them anything. It's no secret shopping online is challenging in itself, James Allen just makes it easier and more fun.
Link: https://www.jamesallen.com/
2. Brian Gavin Diamonds
Brian Gavin diamonds have been available for generations. The company now took its shopping experience to the next level, online. Over the past years, this company catered a lot of attention, enjoying great popularity and a massive reputation as a retailer.
On this website, you're going to find a large selection of ideally-cut diamonds. Additionally, you're undoubtedly going to find a large selection of the most beautiful gemstones you've ever seen.
Brian Gavin, enjoying such large popularity, often hosts discounts to please and attract new customers. That makes it a tad more approachable than other marketers.
There are a lot of great reviews about this company, as well as multiple functionalities available on the website to make diamonds. It boasts diamonds graded mostly by AGS.
That also contributes to a lot of round diamonds, as well as other shapes. Brian Gavin supports different diamond shapes for engagement rings, including signature, cushion, princess, and more.
One of the best functionalities on the site is the feature that lets you build your own engagement ring using the material available on the site. It lets a lot of people get creative with different designs.
Additionally, there is a great customer service that is always available to help emerging customers make the purchase of their dreams.
Link: https://www.briangavindiamonds.com/
3. Abe Mor Diamond Cutters
Abe More offers "the smartest way to buy and sell diamonds." The company is available for generations and is now available online to meet demands from customers around the world. The best part of this company is that it not only lets you buy diamonds, it also helps you sell them.
On this website, you can find loose stones, as well as matching pairs, fine bridal diamond jewelry, melee online, as well as a fair price for selling your diamonds. All diamonds offered on the website are certified through the GIA diamond certification lab.
Aside from diamonds, you can find particular jewelry, such as pendant necklaces, earrings, rings, bracelets and much more.
Thanks to its notable reputation, the company earned thousands of beautiful reviews across the world. The company offers great hospitality, the opportunity to adjust the diamonds, as well as jewelry and more.
---
You may also by interested: Pavé Setting: Know It Before You Buy Diamonds
---
Lastly, the company excels at providing trusted and knowledgeable customer service. The agents will assist you with your shopping and help you make the best decision.
It's worth noting that Abe More diamonds are more affordable compared to other retailers. The company will often embrace you with a price twice as lower compared to others.
If you're looking for the best-buy option, you definitely won't make mistake with Abe More Diamond Cutters.
Link: https://abemor.com/
4. Blue Nile
The Blue Nile is the largest diamond retailer in the world, with thousands of jewelry options available at your disposal.
The company was established on the internet in 1999, at a time when most consumers didn't even know they can shop online. Today it's a multi-national company with a lot of happy customers who constantly come back for more.
The best thing about the Blue Nile is its reliability, as it operates across the world. Even the customers based in the UK and Europe can benefit from the great performance of the Blue Nile, which provides reliable service and regional reach through smaller vendors.
They can deliver jewelry to nearly every country in the EU, including smaller countries. The company also handles the VAT payments for customers who buy from the American Company. When it comes to its offer, Blue Nile is one of the most consistent vendors in the world.
All the products listed on the website come with accompanying videos that exist for over 90% of the inventory. That way, consumers have an insight into every available diamond piece and can easily expect for improper cuts and inclusions.
What makes videos even better is that you can compare two similar diamond types without a problem, with unprecedented clarity. The Blue Nile boasts both premium and more affordable diamond options, and images serve to help you see the difference.
You can find both superb and lousy diamonds, which of course affect their price. However, there is a super-large selection of diamonds, so you're sure to find something to suit your needs.
The Blue Nile is also trustworthy. Its diamonds come with GIA and AGS certification. That means that only reliable grading labs have an impact on the quality grades of diamonds on the Blue Nile, making it some of the best places to buy diamonds online.
---
Related: AGS vs GIA: Do You Need Them Both?
---
Given it boasts AGS certification, you can find different diamond shapes. That said, the availability spans from round diamonds to princess, cushion, oval, emerald and more. There is also a large selection of other jewelry, as well as a section for creating your own piece of jewelry.
Link: https://www.bluenile.com/
5. Leibish & CO
When it comes to creative, vibrant and colorful options, Leiblish & CO is one of the leading places to buy diamonds online. Their online, but also offline presence is so prominent that they are the most abundant vendor at the Argyle auctions.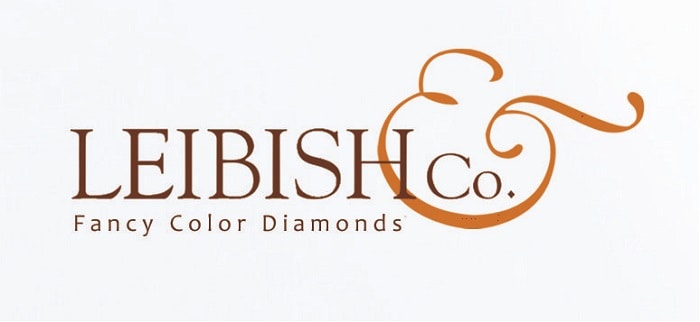 What makes Leibish & CO stand out compared to the competition is that they boast a selection of fancy and colorful diamonds. Additionally, they even offer gorgeous and classy black diamonds. It's worth noting that most of its diamonds are also available in all possible budget ranges.
As other options we mentioned, there are many satisfied customers from around the world. There is a large selection of diamonds, as well as make your own jewelry section.
That way, customers can choose the appropriate jewelry piece that will match with the purchased diamond perfectly.
---
Also read:
Chocolate Diamond: Why So Controversial?
Black Diamonds: Are They Real and Worth Buying?
---
The jewelry accompanying the diamond will only make the diamond shine even brighter. The color on the diamond will become even more prominent.
While there are a lot more options when it comes to purchasing of colorful diamonds, Leibish is the most reliable one.
They also boast AGS and GIA certified diamonds, which makes them more trustworthy. In addition to that, there is a great customer service which will help you at any time of need.
6. Whitelash
Whitelash is a respectable brand when it comes to diamond cutting services, as well as diamond selling. They are extremely reliable and have a large selling platform.
There is a large selection of diamond-related products you can find, starting from engagement and wedding rings to the finest diamond jewelry cut at the finest standards.
When it comes to diamond search, the site has a sort of difficult navigation. However, keep in mind that all the diamonds on the site are certified with either AGS or GIA documentation, meaning you have insight into their unique properties. Moreover, they are reliable and trustworthy.
Being AGS-certified, these diamonds are available in multiple shapes. You can find them in the occasional and most common round shape, as well as princess, oval, cushion, radiant, emerald and much more.
There are also designer diamond rings, which offer opportunities to choose different engravings that will add up to your diamond ring's clarity and style.
---
Related: White Gold, Yellow Gold, Rose Gold and Platinum: What's the Difference?
---
Aside from diamond rings for engagement and wedding, you can choose other diamond jewelry like necklaces and earrings. However, it's exactly the rings that stand out.
Lastly, you can opt to create your own diamond ring or another piece of jewelry that will suit your personal needs.
Also, you can access the customer service that provides a lot of insight into different diamond shapes and cuts. Agents also provide accurate information that every consumer should know about.
Link: https://www.whiteflash.com/
7. Victor Canera
Victor Canera works as some sort of DIY diamond creator, and it's great for those who are looking for personalized jewelry. There are a plethora of diamond shapes, showcased in detail in every product picture.
As diamond personalization is prominent on this site, consumers only have to choose the diamond they want, setting that suits them best and submit the question about their ideal ring completion.
Victor Canera sells diamonds certified by both GIA and AGS laboratories, so you know that they are accurate and reliable options.
Moreover, being certified by AGS, you can choose the selection of different diamond cuts. Aside from the round cut, you can opt for oval, modern cushion, emerald, princess, camera and others.
The company also ensures 24-hour shipping within the USA, with flexible payment options and methods. Lastly, if you aren't satisfied, you can return the diamond within 30 days since purchasing and get a full refund.
There is also live chat support to assist you with all the necessary questions that may emerge.
Link: https://www.victorcanera.com/

8. Ritani
Ritani has been active since 1999 and even now continues to deliver top-notch quality. It is a large diamond retailer that started off as a family of jewelers who love what they do.
The website offers a lot of functionalities. Still, the most favorable option for all those looking for an engagement ring is that there are often large discounts.
You can shop for anything on Ritani. Starting from wedding and engagement rings to all sorts of jewelry designed with love and passion. Additionally, you can choose to build your own diamond ring.
Given the company uses the latest cutting standards and AGS diamond certification, you can find different diamond shapes at your disposal. That includes round, oval, emerald, cushion, princess and more.
Additionally, you can customize the shape you want to have on your ring. You can choose among different shapes such as side stone, halo, solitaire, three stone and vintage.
---
Also read: 20 Types of Ring Settings: Find the Perfect Design For You
---
Different shapes look better with different shapes of diamonds. Still, there's no doubt the company will try to make the best-customized combination.
There are a lot of satisfied customers from around the world who daily leave great reviews. The positive reviews are a document of great quality and reliable service.
Besides, you can chat with a team of experts who will help you meet different criteria for your rings. If you want to get the best-customized diamond ring, Ritani is a great place to consider.
Link: https://www.ritani.com/
9. B2C Jewels
B2C Jewels is the most customer-oriented ring selling service you can find online. They started operating online since 2004, and to this day continue delivering unprecedented service.
The company is known for its mesmerizing designs. The motto of the company is to help you achieve dream engagement or a wedding.
As such, there are a lot of diamond and ring options. You can choose options from wedding and engagement rings to high-end diamond jewelry.
That includes diamond pendants, diamond earrings, and diamond studs. If you want to learn more about the crafting process or design your own diamond ring, you can contact the company to help.
With that, there is a consistent and reliable customer service that will happily answer any queries that you may have. The site has an emphasis on the difficulty of online shopping, which is why it provides impeccable service.
There are a lot of product photos for each model, with pictures taken from a different angle to help you see all the details.
What makes B2C Jewels customization different is that you can adjust other types of jewelry too. That said, aside from creating your perfect engagement ring, you can create earrings, pendants and more.
B2C Jewels host a great number of GIA- and AGS-approved diamonds. Those diamonds appear in different shapes, including oval, cushion, princess, corona, Asscher, pear, marquise and others.
The company also hosts other features like free ring trial, two-way free shipping and a 30-day money return guarantee if you're not satisfied with the result you got.
Link: https://www.b2cjewels.com
10. Clean Origin
The last diamond retailer online we listed is Clean Origin. However, that doesn't make it any less important compared to others.
If you want to buy diamonds online at an affordable price, reliable certification and gorgeous looks, Clean Origin can meet all your requirements and much more.
These lab-created diamonds look as shiny and stunning as the one's dugout. On this site, you can find a great variety of products made of diamonds.
You can buy bare diamonds, as well as engagement and wedding rings, bridal sets, matching bands for family or friendships, as well as other jewelry. Among other jewelry, the most popular products are earrings and tennis bracelets.
All products boast photos from different angles so that consumers can have a clear view of the diamond they are looking for. Additionally, concise listing gives all the necessary information.
The site itself offers the information about how they grow diamonds in a lab, in case you've never bought a grown diamond.
The bare diamonds come in different shapes, starting from the regular round shape to oval, princess, cushion, heart, Asscher and emerald. Lastly, like other jewelry stores online, Clean Origin gives an offer to make your own ring suitable to your personal tastes.
If there's still some information missing from the site, there is live chat support that will answer all your questions. The experienced agents will also assist you in purchasing the best diamond for yourself.
Link: https://www.cleanorigin.com/
---
Also read: Diamond Testers: Do You Need Them and Should You Trust Them?
---
Why Buy Diamonds Online?
This guide applies to everyone who got tired of visiting retailers and jewelers physically. Whether you're looking for a loose diamond or a diamond engaging ring, online shopping has made it a lot easier. Additionally, online shops not only give a detailed overview of all diamond options, but they also make them customizable.
A lot of popular diamond ring retailers now give their consumers an option to "create their own diamond ring" while some retailers also offer building pendant necklaces and earrings with diamonds. As more diamond vendors come online, there's no doubt online shopping will see various improvements in the future.
Shopping in the street can get extremely difficult because of the constant information juggling, comparing prices in person, quality and more. However, when you shop online, all product listings are at your disposal at all times as well as insight about different diamond shapes.
Additionally, searching online will take much less time to find what you're looking for than go around the stores to risk finding it or not. Shopping online is also great because many online retailers offer their customers different gifts and discounts for web-based shopping.
How to Buy Diamonds Online?
All diamonds are beautiful. Still, with different preferences, come the different diamond shapes to pick. Also, it's important to keep in mind that the diamond's quality is determined by factors like the 4Cs. Those, in the great matter, affect the price of the diamond.
Shopping online is more difficult for a simple reason because you can't get the 100% accurate insight into the diamonds yourself as you can in person. Nevertheless, many retailers like James Allen and the Blue Nile offer you interactive photos and videos.
They provide more clarity and details and can help you decide whether a certain diamond is a right for you. What makes James Allen and the Blue Nile leading marketers is that they offer 360-degree photography which is the best document of diamond accuracy online.
It's worth noting that many people want to save money by purchasing uncut diamonds. Uncut diamonds aren't easily comparable with the 4C's because they often come in natural shape. Many consumers find it cheaper to find someone else to cut their diamonds for cheap. Furthermore, placing uncut diamonds on jewelry is becoming a trend of the future too.
The Shape
Most GIA-certified diamonds are round. However, if you decide to go with some other diamond certification like AGS, you can choose other shapes too.
The shape of the diamond is essential for giving a unique look to your engagement or wedding rings. Aside from round brilliant diamonds, which are the most popular shape, you can choose cushion, oval, princess, heart and other shapes.
---
Also read:
Types of Diamond Cuts: Your Comprehensive Guide
Square Cut Diamonds: How Do You Choose the Perfect Stone
---
If you're shopping for a diamond you plan to place on a diamond ring, make sure to know what shape your partner prefers by asking their friends or family. There are some other rarer shapes like Asscher, radiant, emerald, pear and others.
Carat
Carat refers to the weight of the diamond. Most commonly, retailers use 1 or 2-carat diamonds for making a diamond engagement ring. Perhaps, your fiancé expects the same size.
There's a wide carat weight range that you can use to consider. However, keep in mind that the carat range greatly affects the price. The increasing carat weight will also cause the price to go up.
If you don't want to risk and want to stay somewhere in the middle, picking 0.95 to 1.08 Carat diamonds is the best option, yet it's fairly noticeable on the ring's surface.
---
Learn more: CTW and CTTW: Know Your Diamonds
---
Cut quality
While the carat size, shape and color can greatly affect how beautiful diamond is, the final judgment comes down to cut quality.
It's worth noting that there are different cut grades and that different vendors will use different cut grading standards. However, the most common grades you can find are Excellent and Ideal cut diamonds.
If you decide to shop on the Blue Nile and want a perfectly-cut diamond, you should narrow down your search for Ideal and Astor Ideal diamonds, the highest grades on the site.
Symbolically, James Allen sports Ideal grade too, although True Hearts cut makes for the most perfect cut you can find on the site.
Certificate
When it comes to grading report, also known as diamond certificate, there is a number of gemological institutions and labs which are responsible for grading diamond qualities.
The inexperience of experts but also other consumers, AGS and GIA are the most reliable, trustworthy and accurate grading institutions. The two standards often appear on popular diamond selling sites, including most of those we listed.
---
Also read: AGS vs GIA: Do You Need Them Both?
---
There are other institutions such as IGI, EGL, and HRD. However, many experts found that their measurements and grade testing aren't as accurate as of the aforementioned laboratory. Many have found that not only are their certificates expensive, but they also are often inconsistent, whereas AGS and GIA often overlap with diamond quality.
Final Words
Now that we've mentioned how to shop for the perfect diamond online, and listed the best places to buy diamonds online, it's time to wrap up. Summarizing the impressions, we've found that the final judgment is always up to the consumers, their location and what they're looking for.
An additional piece of advice is to talk to the customer service or find an expert that will help you review your choice. Experts can give you professional advises and help you make your final decision. Experts are always great if you are restricted on budget, and need a professional opinion that won't leave you with an empty wallet.
Who is your favorite diamond retailer and why? Let us know in the comments!