While the world focuses on metals like gold and platinum, there are other prized possessions you can invest in, such as sapphire vs topaz.
Purchasing a variety of gemstones is becoming a new interest for individuals looking to make a profit. If you're thinking about making some cash, you might believe diamonds are the way to go.
However, there are other selective gemstones that can help you turn two into four.
For beginners, it's always a wise choice to do detailed research before spending big bucks on gemstones. Articles like these are where you can get the information you need.
Making an informed decision will always keep you on the safe side. Here we'll be focusing on two gemstones; sapphire and topaz.
Sapphire vs Topaz: Know Them Better
Sapphire
Sapphire is one of the most precious gemstones an individual can possess. This natural stone is a variety of corundum. However, other elements such as titanium, chromium, magnesium, vanadium and iron are also traced in the stone.
Most commonly, natural sapphires are finely cut and polished to be turned into jewelry. In addition to that, sapphires can be made synthetically as well.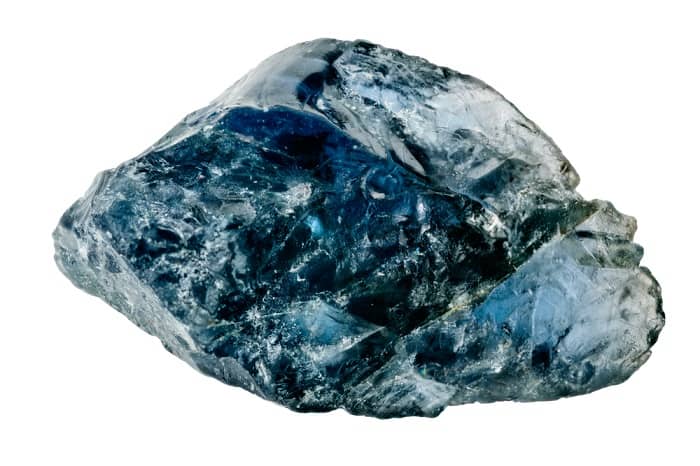 These lab-generated sapphires are used for industrial purposes. Moreover, they can also be used as decorative means.
What is striking about sapphire is their hardness. They rate at 9 on the Mohs scale of hardness. This trait makes them the third hardest stone after diamonds and moissanites.
This is the reason sapphires are also used for non-ornamental reasons. These applications include highly durable windows, wristwatch dials, infrared optical components, and so on.
Topaz
An unrefined topaz is naturally yellow or golden brown. This characteristic often confuses individuals about the value of the stone. That is because it resembles a cheaper gemstone called citrine.
Topaz is made up of aluminum and fluorine. The crystals of topaz are mainly prismatic. They have pyramidal or other faces.
Topaz is the fourth hardest natural mineral. It rates at 8 on the Mohs scale of hardness. That means it comes right after natural sapphires. Among other silicate minerals, topaz is the hardest as well.
Topaz's hardness and transparency make them very suitable for gemstone carvings, jewelry or to be sold as engraved gems.
Like sapphire, topaz also has the possibility of being produced synthetically. However, because it is available in large quantities, it's not economically wise to generate them in labs.
Popular Types of Sapphire and Topaz
You can find sapphires in a wide variety of colors. This gemstone is classified into two types:
Fancy sapphires
Semi-precious sapphires
The former includes colorless sapphires, commonly called white sapphires. Other than that, sapphires in colors like violet, orange, purple, brown, grey and green are also very pricey. The latter includes pink, yellow and blue sapphires.
The rarest among all types is called Padparadscha sapphire. This special variety features delicate tones of pink and orange. Commonly known as a majestic stone, it is a marriage between yellow sapphire and ruby stones.
Like sapphire, topaz is also available in a variety of forms and colors. The additional names come from the shades of topaz.
Azotic topaz has a rainbow-like effect. With tones of orange and pink, this type of topaz is colored synthetically. The name comes from the company that first introduced this rare form of topaz.
Other than that, imperial topaz can be found in golden orange-yellow, orange-pink and orange-brown colors. Out of the entire variety of topaz, this kind is the most precious.
Mystic topaz has a yellow needle-like insertion of limonite mineral. While white topaz is the colorless form of this tone, London blue topaz has a deep sky blue color tone.
Sapphire vs Topaz Comparison
While sapphire is one of the rarest types of stones like emerald and ruby, topaz is quite commonly found in nature. Geologists can find it in flawless crystals. These are later refined into giant gemstones, and they weigh thousands of topaz carats.
Similar to topaz, as mentioned earlier, both these stones are very hard. This trait makes both topaz and sapphire highly durable gemstones.
Additionally, topaz's mineral components make it impossible for the stone to be dissolved in chemical solvents.
However, one negative characteristic of topaz is that this gemstone is highly prone to chipping. If individuals do not take care of the stone carefully, topaz can easily be subjected to different flaws.
Topaz has a good cleavage (the ability to break) which makes it easier for jewelers while refining the stone. But it also means this gemstone is high maintenance.
---
Also Read: Differences between Cubic Zirconia, Diamond, White Sapphire and Moissanite
---
Sapphire, a type of corundum mineral, is almost impossible to damage. The property of sapphires makes them withstand a melting point of about 1,640 Fahrenheit to 1,740 Fahrenheit. With a reputable toughness, sapphire can break like an ice cube if it is subjected to torching.
Sapphire vs topaz: pricing
The color of sapphire is a strong point used when estimating the prices of this gemstone. While the hue counts, the price is also dependent on the purity of sapphires.
Dark toned sapphires never have high values, whereas highly saturated ones come at a high cost. Other than that, synthetic sapphire is cheaper than natural sapphire.
Because sapphires are a type of corundum, you'll have to pay a pretty penny when purchasing the gemstone or sapphire jewelry.
Topaz, on the other hand, are very common. The pricing of this gemstone also depends on its clarity and tones.
Imperial topaz is the most valuable topaz. If you wish you purchase cheaper topaz, you can buy a less refined topaz stone with dark brown tones.
Popular jewelry pieces
Although topaz's characteristics make them one of a kind, sapphires are preferred more commonly by popular media personalities.
A notable sapphire jewelry piece is Princess Diana's engagement ring. This ring was given to her by Prince Charles when he proposed to her.
Because of the clarity and carat of this sapphire stone, this ring has been the center of attention for the past 35 years and more.
The ring was purchased for about $37,000 in 1981. The 12-carat blue Ceylon sapphire is set in 18-karat white gold frame. Today, Diana's ring is worn by Kate Middleton. Other than that, Diana's sapphire earrings are also a prized possession.
---
Related: White Sapphire Engagement Ring: A Better Way to Do It?
---
Princess Diana's sapphire jewelry collection is also why this gemstone is still trending in the market. Diana was gifted a Saudi Suite on her wedding, which includes sapphire earrings and a necklace. Crown Prince Fahd gave her this precious collection.
From Queen Mother, Diana received a sapphire brooch as a wedding gift as well. She fashioned the brooch into a pearl strands necklace later on.
While many of her jewelry pieces were sold in auctions, her sapphire collection remains a royal possession. Today, it has been distributed among the two royal brides.
Birthstone significance
Sapphire is a popular birthstone for individuals born in September. The word 'sapphire' is Greek, and it is translated to 'blue'. Since historical times, blue sapphire particularly has been a symbol of honesty, purity, trust and loyalty.
Given these associations with the stone, sapphires are the second most popular engagement ring stones as well. Found mainly in cities like Kashmir, Sri Lanka and Myanmar, sapphire is believed to help protect your close ones as well.
Generally, those who wear sapphire are believed to gain love, loyalty, wisdom, balance, intellect, and intuition. This 'wisdom stone' also helps a person let go of any form of mental tension. People who believe in sapphire's healing powers report gaining peace of mind and joy.
Additional healing properties of sapphire are dependant on its color. For example, black sapphire helps provide grounding and protection.
Those who are born in November are assigned topaz as their birthstones. Since citrine is also similar to topaz, this stone is also a popular November birthstone. Topaz mainly comes from countries like Russia, Germany, Sri Lanka, Pakistan and India.
As a healing stone, topaz is known for helping an individual with their communication, good health, love and fortune. The astrological significance of topaz is that it recharges, soothes, remotivates and heals an individual in possession of the stone.
Furthermore, it is known for aligning the meridians of the human body. That means that topaz directs energy to parts of the body where it is needed the most.
Interestingly, topaz also aids in solving psychological problems. Notably, healers suggest that topaz can help combat eating disorders such as bulimia and anorexia. That is because it stimulates the digestive system.
Final Thoughts
Whether you are purchasing sapphire or topaz for investment or your own collection, both gemstones are recommended by geologists. If you wish to make a profit in the market, you should buy the most refined sapphire or topaz. However, sapphire jewelry gains more attention than topaz.
Often, topaz is used for personal, collective items like decorative items or engraved collective items. These are more affordable than refined topaz stones. Either choice is beneficial, but sapphire has a slightly larger market. Whichever stone you wish to purchase, always make sure you give your money to a reputable seller or company.