Due to technological advancement, we are blessed with many medications that can provide us with instant relief. On average, a working individual takes drugs for energy, pain relief, and stress.
However, these over the counter medicines come with many side effects, which is why regular use can begin causing other problems. Because people are becoming aware of such side effects, the era is moving towards Eastern medicine and relief techniques.
Back in the day, foreigners took trips to India and discovered energy and crystal healing. They brought back with them these alternative methods.
Ever since, individuals around the globe have caught on to the world of energy healing. The strict rules of scientific research are the cause for scientists' inability to find quantifiable proof for the positive results of energy healing.
One of the most famous types of energy healing is meditation.
Yoga is now the world's biggest trend. To keep the mind and body at peace, many individuals have made yoga part of their daily routine. What makes meditation even more impressive is the use of healing crystals.
Ancient civilizations strongly believed that naturally occurring stones have powers that can help us become a better version of ourselves.
History of Chakras
According to historical records, the chakra system came from the subcontinent, now known as India. In between 1500 BC to 500 BC, the oldest text called Vedas was written, which shows numerous mentions of the chakra system.
Further evidence of chakras, which was spelled as 'cakra' in Sanskrit, was also founded in the Cudamini Upanishad, Shri Jabala Darshana Upanishad, and the Yoga-Shikha Upanishad.
Anode Judith did one of the very first translations and interpretations of these Sanskrit books. She wrote an English book called 'The Wheels of Life'. She shared the knowledge of the chakra system and passed it to Western society. Here's one of her online classes on chakra.
Traditionally, the chakra system was part of Eastern philosophy. It was introduced by the Aryans using an oral tradition, and later it was recorded in the script.
The basic understanding of this philosophy resides within the word 'chakra'. This word is loosely translated to 'spinning wheel' or 'cycle of life'.
Chakras in the human body are various wheels of energy that runs along our spine. In total, the Aryans believed humans have seven chakras. However, some translations point to a total number of 114 chakras all over the human body. In the West, the focus is only on these seven popular chakras.
Heart Chakra
The heart chakra in its original Sanskrit name is called 'Anahata'. This energy channel fills our life with colors of love, beauty, and compassion.
Our heart chakras hold two main principles, which are integration and transformation. This fourth chakra separated earthly desires and spiritual aspirations. Located at the center of your chest is the heart chakra.
Contrary to popular belief, this channel is not located where the heart lies. The colors assigned to this energy channel are green and red. It is believed that if the energy frequency is exceptionally high, the color of this chakra can turn pink.
Most of us have hectic schedules, and we barely get time to stop and relax. While this fast lifestyle makes sure that you meet your daily targets, it has its downsides.
Individuals living an active life have various energetic blocks, and their chakras are imbalanced. These habits sabotage our emotional and physical health.
Due to that, many of us are unable to reach our full vitality. Similarly, when your heart chakra is blocked, you can fall ill. Additionally, you go through frustration, stress, exhaustion, and you lose interest in living a joyful life.
Also read
Energy Healing Benefits
There are various forms of energy healing. Meditation, yoga, and reiki are the three most popular types of energy healing in the West and other regions.
According to energy practitioners, the universal energy called 'chi' in Chinese and 'prana' in Hindi produces healing effects. This universal energy comes from Earth and the matter in our universe. It surrounds us, and human bodies are connected to it. Since this energy permeates our mind, body, and soul, our health relies on it.
Energy healing assists with our body's natural healing procedures. It also guarantees mental, spiritual, and emotional well-being. In addition to that, energy healing induces deep relaxation and aids in coping with difficulties.
These difficulties can be physical, emotional, and spiritual. Once this philosophy is applied in daily life, it can relieve our emotional baggage as well.
While scientific research has made energy healing controversial, healers endorse it for its various physical benefits. The health conditions that can be improved using energy healing include heart disease, infertility, cancer, autism, and neurodegenerative disorders.
This method is also popularized for reducing anxiety, depression, chronic pain, and fatigue. Many cancer patients who have made energy healing part of their health care report feeling refreshed after their sessions.
Note: Energy healing, as well as crystal healing we discussed below, should only be a supplement to your regular medical treatments.
Crystal Healing Benefits
It can take millions of years for crystals to form under the surface of Earth. The chemical structure and physical properties of gemstones enable them to produce beneficial energies.
There is a wide variety of crystals that are formed depending on which minerals are present in the environment. This is why different stones have a different kind of energy.
The idea of crystal healing is often shot down for being far fetched. However, those who are willing to try it have reported experiencing positive changes in their life. This natural approach can be used with traditional medicine, and it comes with no side effects.
The most commonly shared benefit of crystal healing is relaxation. During the session, if the concentration is maintained, it can help get rid of stress from your body.
Hectic work and personal life can tense body muscles, cause physical pain, and sleep issues. Various believers have reported a sense of peace and feeling grounded.
A common misconception is that these crystals make everything better instantly. The truth is that crystal healing is not similar to having a magical wand.
The results of crystal healing depend on how many sessions you conduct and how focused you are during them. With that, these crystals are only able to enhance the qualities you already have.
Related
Best Heart Chakra Stones and Crystals
Every chakra crystal possesses its own properties, so it is best to do a little homework before making a big purchase. Every stone has a specific vibrational energy, and these are the best stones that align with your heart chakra.
Rhodochrosite
Rhodochrosite is a pink stone that is best recommended for Scorpio and Leo star signs. This crystal stimulates the heart chakra by integrating our physical and spiritual energy.
It energizes our soul by refining our passion while filling our hearts with love. Rhodochrosite opens the heart chakra by lifting depressive thoughts. Additionally, it encourages its carriers to keep a positive outlook.
Meditation using rhodochrosite can improve our concept of self-worth and get rid of any emotional stress that is blocking our heart chakra.
This crystal also has numerous benefits for your physical health. Rhodochrosite is endorsed by healers for its power to regulate and stabilize an irregular heartbeat.
And , many people report that their blood pressure is better, as well as their blood circulation. The energy that this gemstone also manifests positively affects reproductive organs and increases fertility.
Furthermore, this stone comes in handy if you wish to amplify the love you have in your life. You can attract a healthy relationship by wearing this stone and find what you are looking for.
Related
Rose Quartz
Rose quartz is another pink toned stone that is best suitable for balancing the heart chakra. One of the most commonly found families of stones is Quartz.
Because rose quartz is readily available all around the world, it does not come with a hefty price tag. The crystal of unconditional love rose Quartz is said to be an essential tool for healing your mind, body, and soul.
Rose quartz also has an incredible feminine energy that resonates with our thymus chakra and heart chakra. The healing power of rose quartz is responsible for purifying your heart. Once your heart is cleared of any pain, resentment, and past traumas, it helps you focus on finding the relationship you want.
Rose quartz is not only recommended for those finding romance, but those going through heartbreak can heal themselves with this stone as well. Meditating with rose quartz can help you mend a broken heart and find the patience to trust people and explore again.
Guess you like
Ocean Jasper
Ocean jasper is a terminology used for jaspers found in the mines of Madagascar. This stone is relatively rare and popular as a collectible among individuals.
However, ocean jasper is known for its profound energy that has a fast healing effect on humans. Ocean jasper has a psychedelic outlook. It appears to have swirls and intrusions of green, yellow, white, blue, black, brown, and gray colors.
This crystal is ideal for cultivating patience, tolerance, and finding peace in relationships. It helps people reduce the stress they might be facing due to ups and downs in their personal life.
With that, it encourages individuals to find tranquility in life. The vibration of ocean jasper cleanses your heart chakra and gets you in touch with your positive thoughts about love and compassion.
Our biggest emotional conflicts are caused by the lack of love we have for ourselves. This stone gets rid of self-hatred and boosts your self-esteem. Eventually, individuals feel more connected to themselves and others around them.
Emerald
The power of emerald stirs an individual's soul with hope, renewal, and self-growth. This stone is dubbed as the 'seeker of love' and 'revealer of the truth' by ancient civilizations. These analogies come from emerald's ability to inspire you to go on the search for harmony, compassion, and finding meaning in life.
Also called the 'stone of successful love', emerald nurtures your heart chakra and brings freshness to it. Green in color, emerald is one of the world's most desired stones.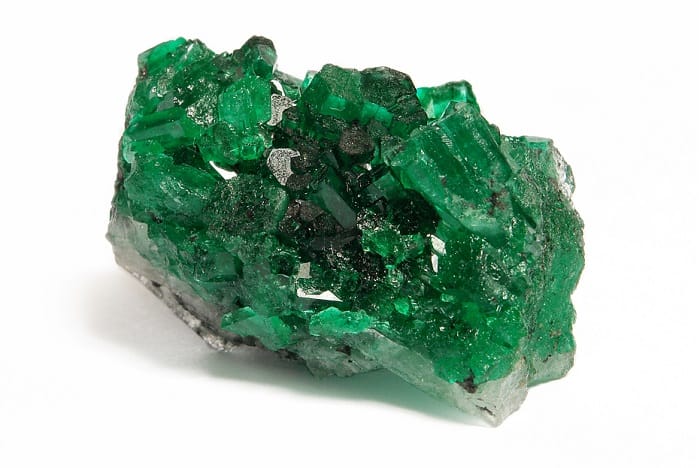 Compared to other stones, emerald is slightly on the pricey side. However, the price you pay is worth its energy healing powers. This gemstone provides you with the support you need to cultivate an emotionally healthy relationship with others.
Whether its a friendship or a romantic interest, emerald encourages people to respond with love instead of negative behaviors. Healing the old wounds of your heart, emerald brings back hope in your love life.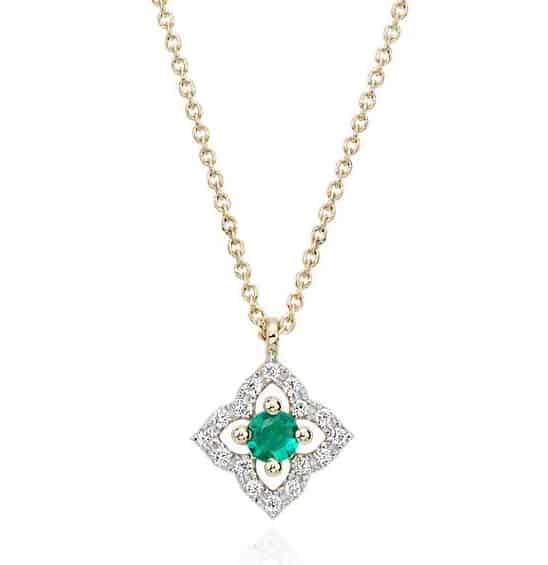 Also read
Green Aventurine
If on your way to Vegas, you need a little bit of luck, green aventurine is by your side. This crystal is often called the gambler's stone, but its powers are more than that.
Green aventurine connects to your heart chakra and evokes a sense of self-confidence. That way, when you have to get out of your comfort zone to take a little bit of risk, you will face that decision with a strong head.
As one of the most powerful stones for crystal healing, aventurine calms all negative emotions. If you notice that you are always overpowered by anger without reason, green aventurine can help you calm your nerves.
To harness green aventurine's positive healing vibes, you should place it on the heart or the lower area of your stomach. After that, take deep, relaxing breaths and focus on the weight of the stone. Once individuals become focused, they have reported feeling the negativity released from their bodies.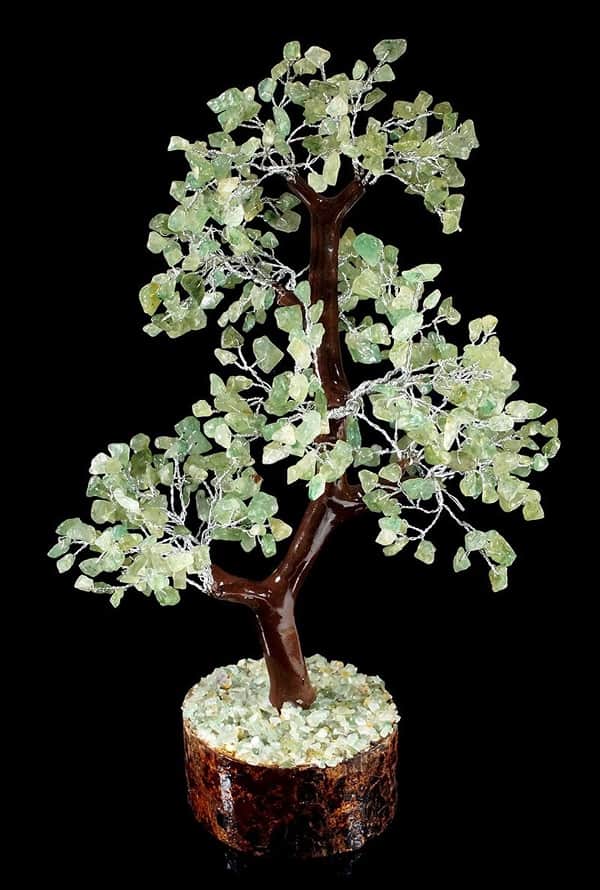 Related
Rhodonite
If you are stuck in a complicated relationship, it is time for you to make your life more comfortable with the vibrations of rhodonite crystals. This gemstone is the best remedy for soothing a broken heart.
It infuses your spirit with the purest form of love, and this rescue stone is your best therapist. With the help of rhodonite, you can connect to your feelings of compassion and forgiveness again.
Once your heartache is reduced, this stone provides you with the essential energy needed to flourish unconditional love for yourself and others. Meditation with rhodonite will aid in the release of fears and toxic emotions such as resentment, jealousy, and anger.
Rhodonite crystal is also responsible for helping you form clear communication skills and making your relationships healthy. This natural stone acts as a first aid kit and picks you up whenever you feel low.
Also read
Green Jade
Jade is typically found in blue, pink, creamy white, and green. Green jade has remained a symbol of purity and serenity for centuries now. It signifies how people can acquire wisdom when they are calm.
Soothing the mind, healing with jade helps you dream insightful dreams. If you suffer from irritability in daily life, this stone can help you get rid of that negative emotion.
Meditating with jade helps you get in touch with who you are. Eventually, individuals feel safe to express their real personalities. Jade also has various physical health benefits. It helps filter out any toxins and makes your organs healthy.
For those looking for a no-side effect kidney treatment, green jade is the best option. It can also rebuild skeletal systems and balance the essential fluids in your body.
Also read
Amazonite
Elderly healers have always believed that good luck is not a coincidence. Natural stones add luck to your life. One such stone that is famous for bringing back good luck in people's lives is amazonite.
This blue-green crystal is found in the Amazon rainforest and Colorado mainly. Another word associated with amazonite is 'hope'. Amazonite makes an excellent companion for those who wish to cope with stress and become better.
If you wish to manage stress without taking medications that cause multiple side effects, adding amazonite to your daily meditation practice will help.
Healers have also dubbed this crystal as an anti-anxiety medication that can help let go of negativity caused by past traumas. Whether you wear it as a piece of jewelry of keeping it as a decoration piece, amazonite helps you maintain clarity in life.
Also read
Malachite
Malachite is a high energy stone that syncs with your heart chakra and the throat chakra. This gemstone is also famous for being a protection stone.
The structure of malachite enables it to absorb any psychic pollutants, toxins, and negative energies from your life. With cleaning your atmosphere, it also guards you against electromagnetic pollution.
Malachite clears your heart chakra from any blockages that restrict the energy flow through this channel. In addition to that, it opens your heart to giving other people unconditional love and accepting it for yourself.
This stone opens people to stop fearing change and get rid of outworn patterns as well.
Related
Aquamarine
Aquamarine is a green-blue stone that is slightly expensive and rare. However, people do not need aquamarine in its most refined form for energy healing.
This stone is best for finding courage in life. Meditation routine with aquamarine can quiet your mind and help you focus on yourself and making your life better. This stone deeply connects with sensitive people. It helps increase tolerance for others and overcome any judgemental thoughts.
Overwhelmed with responsibilities? Well, you can find support with aquamarine. Furthermore, this crystal also helps you maintain a clear perception and gets rid of any confusion in your mind.
The health benefits of aquamarine include clearing sore throats, thyroid issues, and soothing swollen glands. This stone also boosts your immune system and regulates your hormones.